Dear members and visitors,
The AFCC Meeting is now on the 3rd Saturday of the month from 10.00 am to 12.
Our monthly meetings alternate between Erina Leagues Club and Ettalong Diggers Club.
We have a Facebook page: Search 'Alliance Française de la Côte Centrale'. This link should take you straight there: Facebook page.
Please stay connected. Stay safe and help wherever possible.
Amitiés, Alliance Française de la Côte Centrale committee.
L'Alliance Française de la Côte Centrale est heureuse d'accueillir
toute personne intéressée par la langue et la culture française.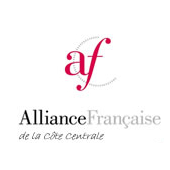 Join us to share your interest in French culture, improve your French by attending our French conversation or begin to learn the language with our teachers. We meet every third Saturday morning at 10:00 am. We alternate between Erina Leauges Club and Erina Diggers Club. Our Rendez-vous are graded according to ability: Beginners, Intermediates and "Club Causerie" for Advanced and Native speakers.

The Alliance Française of the Central Coast is a non profit organisation and one of the 30 branches of Alliance Française in Australia.Our members are a mix of native speakers, teachers of French and travellers who have a love of France, its language and culture. To become a member, please fill in our membership form, which you can do on-line on this site. You'll receive our quarterly newsletter.

Music at Avoca Beach

French food
Picnic at Avoca Beach


Les and Narelle font de la musique francaise

Why learn French ?
French is spoken by over 220 million people on five continents. Knowing French increases your chances of communicating in a non-English-speaking country. The International Organization of Francophonie has 51 member states and governments. Of these, 28 countries have French as an official language. Worldwide there are over 800 Alliances Françaises.
Come and learn French with experts!
Pioneer in the field of teaching French to foreigners, the Alliance Française is the largest French language teaching association in the world. More than 550,000 students learn French at one of the centres run by the Alliance in 135 countries. The Alliance Française distinguishes itself from other language schools by its genuine blend of learning and cultural immersion. All instruction are given in French, by qualified teachers.
Become a member
Join the Alliance Française Central Coast today, it's easy. Simply:
Download the membership form from the join AFCC page
Fill out the form
Bring it along to the next meeting
Pay the membership fee
Voilà! You're a member
We also have an online membership form you can use to become a member.